Andrew Su is an associate professor at The Scripps Research Institute (TSRI). Biomedical scientists are generating data at an unprecedented rate…so much so, that it is becoming difficult for researchers to efficiently use it all.  Andrew is interested in making information and data more accessible and usable.  That's why many of the projects in his lab are focused on making research tools and on biological/biomedical information in Wikipedia and Wikidata.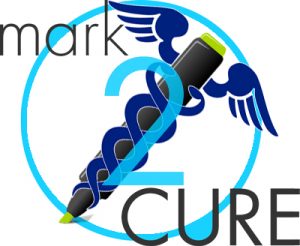 One of the biggest sources of knowledge is biomedical research articles.  There are over 25 million of them indexed in Pubmed, a catalog developed by the NIH. Scientists cannot read all these papers, so a lot of knowledge is being under-utilized. You can help, and you do NOT need a background in biomedical sciences to help. The tutorial will train you and you can contribute as much or as little time as you want.
Visit https://mark2cure.org and click start now to begin moving research forward.



Want to help science? Enjoy learning or playing games? Science Game Lab is a new portal for citizen science projects in need of your assistance, games with a purpose, and educational games in Science, Technology, Engineering, and Mathematics (STEM). By playing online games, you can help scientists analyze images, data sets, and more. Science Game Lab is a project spearheaded by Dr. Benjamin Good of the Su lab at the Scripps Research Institute.
Help science with your hobby and enjoy guilt-free gaming.