Hello fellow Myco-folk!
We hope you are enjoying your warm weather and look forward to the upcoming rainy season.
In the meantime, we have some fun and informative activities for you!
Class Description
In this introductory class you will learn the history and process of mushroom and lichen dyeing. We will explore both local and non-local species and create an item to take home.
Teacher Bio
Sarah Minarik is a foggy Bay Area native, constantly seeking shade and mushrooms in sunny San Diego. She has been passionate about design, textiles and the natural world for the majority of her life. Her love of textiles came from her mother who loved to sew and she transferred these learned skills to costume design as she studied Contemporary Dance at the University of California at Santa Cruz. Santa Cruz was also the place where Sarah really began to get curious about mycology. In 2008 while attending a fungus fair she met Miriam Rice and saw her mushroom dyed textiles. Her jaw dropped – her life forever changed. As a current student of Graphic & Interaction Design at San Diego City College she is so excited to merge her love of design, textiles and mushrooms and share this knowledge with you.
All the best to you, be well and hasta la fungi!!
SDMYCO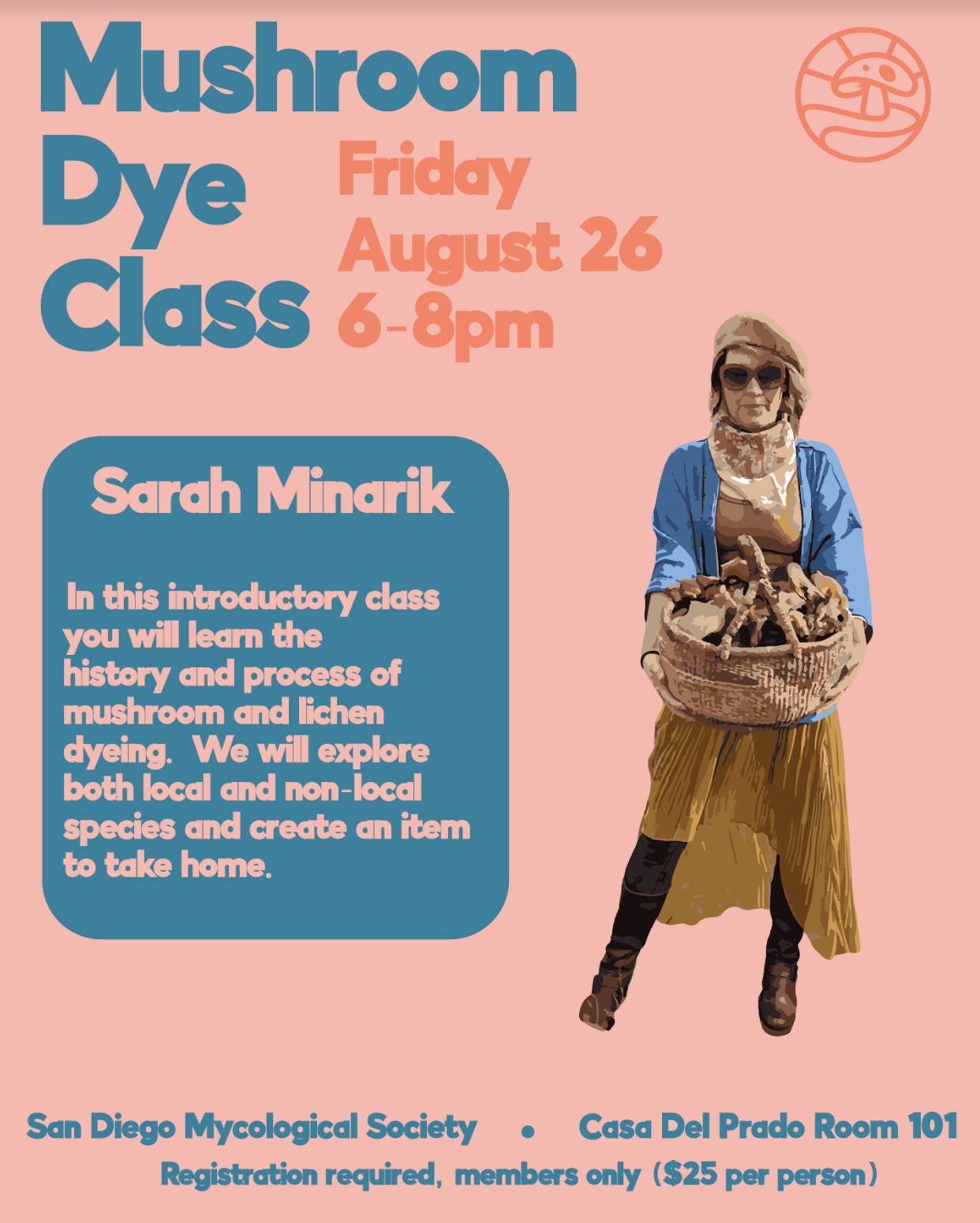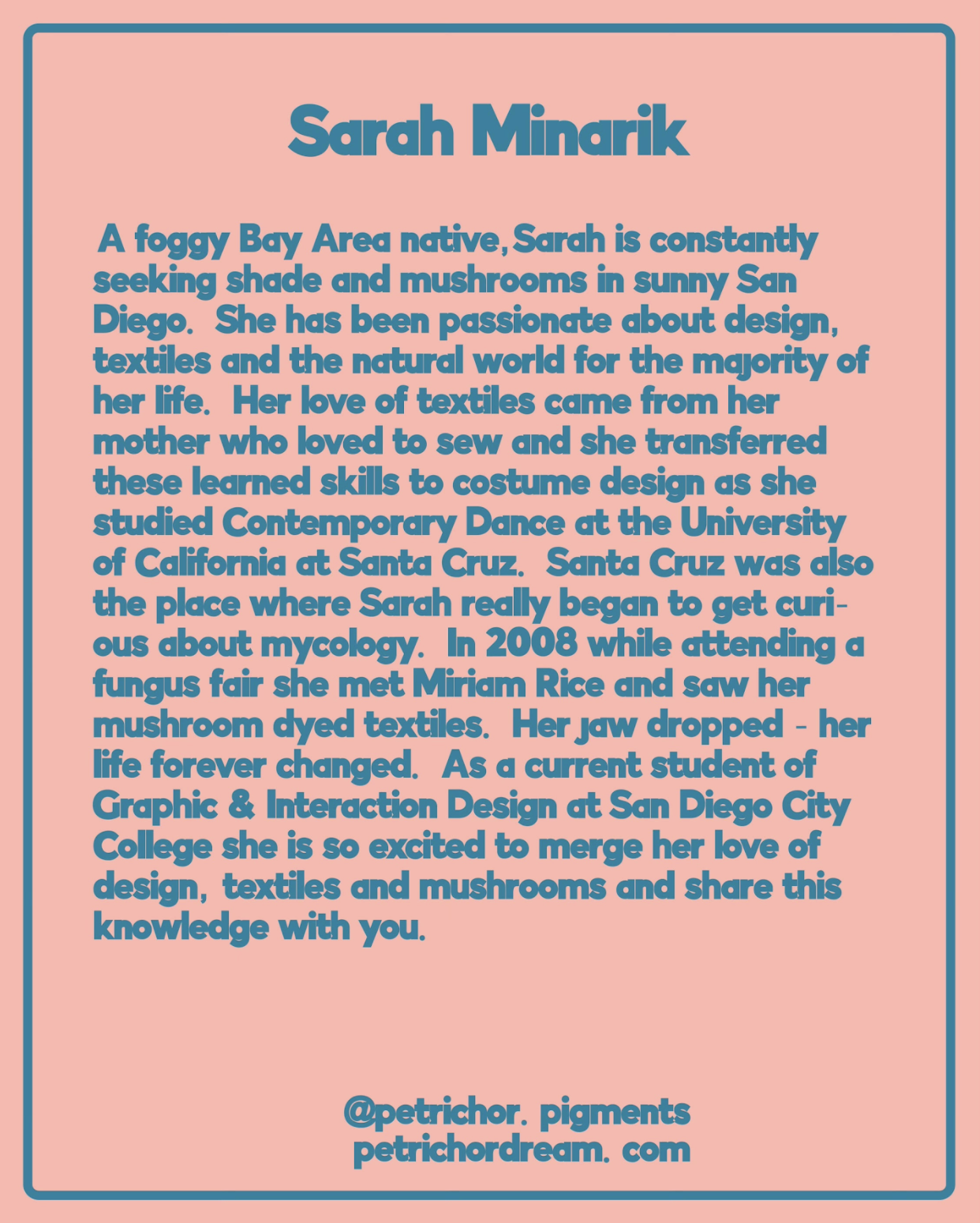 The post Mushroom Dye class this Friday August 26! first appeared on San Diego Mycological Society.
The post Mushroom Dye class this Friday August 26! appeared first on San Diego Mycological Society.