Hello Myco friends!
Coming up around the corner is a special workshop with our very own Dennis Sharmahd.
If you've had the pleasure of meeting him during one of our meetings, forays or other events, you will surely have realized what a fountain of knowledge he has! Link to registration has been sent to all members via our mail chimp newsletter.
See you soon!
SDMYCO
Pink Oyster Grow Kit Class
(Pleurotus djamor)
Learn the basics of mushroom cultivation with this make & take workshop!
$50/person
Registration Required
Members Only
5:30pm: Arrive & Check-In
5:45pm – 6:45pm: Introduction to growing mushrooms at home – features and terminology
6:45-7:45pm: Make mushroom grow kit & field questions
7:45-8:30pm: Pink Oyster tasting
8:15-8:30pm: Clean up
Teacher Bio
Dennis Sharmahd, Edible Landscaper, Herbalist, Mycologist grew up with rare fruits and an edible landscaped garden in Lemon Grove. He has been traveling in the American South West, Mexico and Brazil hunting for rare fruits, herbs, mushrooms and vegetables. He has also been collecting and growing rare cactus and other fruits at his small farm north of Escondido for over 30 years.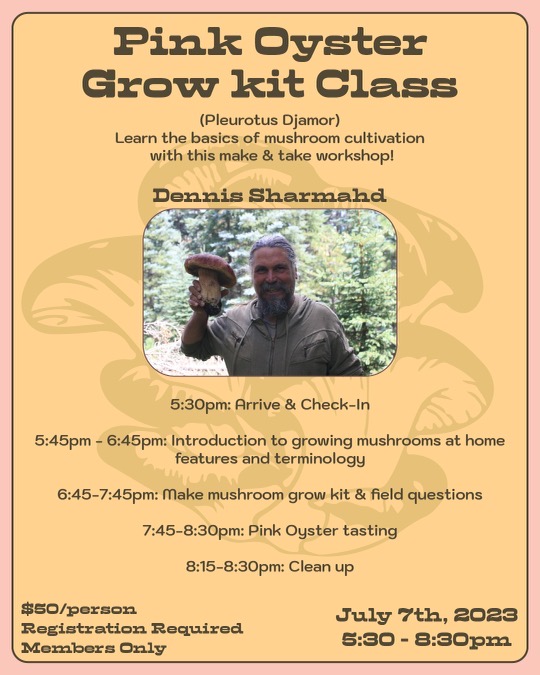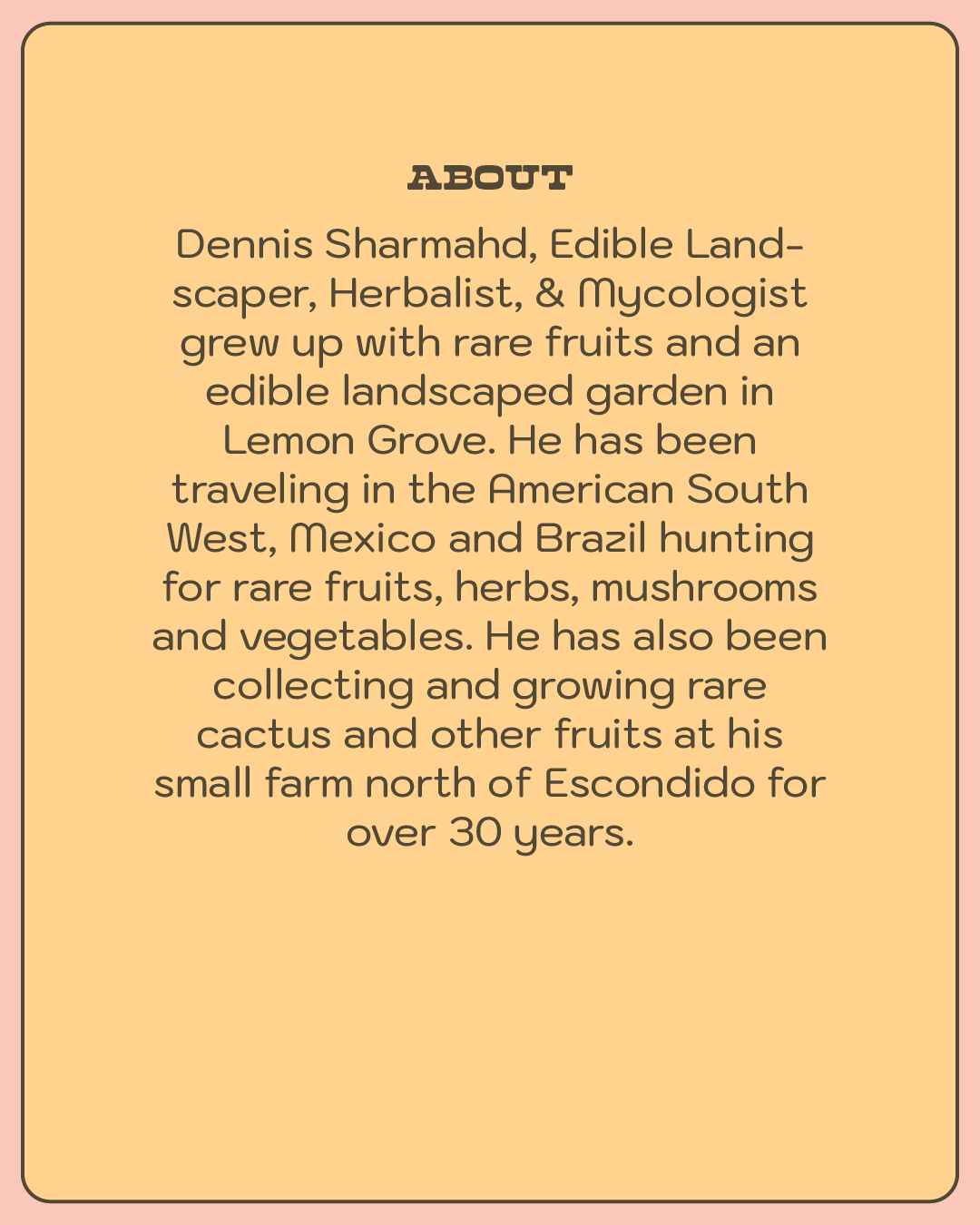 The post
Grow Kit Class with Dennis Sharmahd – 7/7
appeared first on
San Diego Mycological Society
.
The post Grow Kit Class with Dennis Sharmahd – 7/7 appeared first on San Diego Mycological Society.